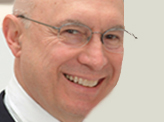 "WE MUST ABANDON THE THINKING THAT THERE IS NEVER ENOUGH MONEY TO DO A THING RIGHT THE FIRST TIME, WHEN SOMEHOW WE ALWAYS FIND MONEY TO FIX THE PROBLEMS ON THE BACK END, WHEN THE COSTS ARE FAR GREATER."
― JOHN PORRETTO
Building Well
Fairness, respect and stewardship. These are the principles to which we are committed. The fairness of competent, compassionate and ethical leadership. Respect for the needs of individuals and communities. The highest standards of stewardship for financial and environmental resources.
Buildings constructed to achieve the lofty missions of education, health care and research should reflect leadership in creating and maintaining model environments that honor the physical and mental well-being of all who enter. These facilities should be built to endure for generations to come.
Hasty designs based principally on immediate construction costs contribute to facilities that are harmful to health, poorly designed and expensive to operate and maintain.
We can do better. We must.
John Porretto
President, VerdeCapitalResources, LLC
What are the goals for your building?
At VerdeCapitalResources we help you achieve buildings that nurture, not harm; restore, not consume; and inspire, not constrain. We facilitate health care and education leaders of not-for-profit organizations in:
Demonstrating a commitment to the environment, both indoors and out.
Determining best practices for constructing healthful, resource-efficient and enduring buildings to meet your needs.
Securing financing for sustainable methods of new construction and restoration of existing buildings.
Assembling an appropriate team of contractors and suppliers who have experience in the challenges and solutions of sustainable and disaster-resistant facilities.
Training and motivating your staff in practical and achievable methods of maintenance and operation that reduce your ongoing costs.
We help you benefit the people you serve with lower operating expenses and reduced risk exposure. We help you benefit your workforce and your community for generations to come.
VerdeCapitalResources, LLC
Helping healthcare and education leaders finance, build and operate efficient, healthful and disaster-resistant facilities.
713-703-7300
johnporretto@verdecapitalresources.com